Rightwing Catholic media dominates the religious broadcasting channels in the US. EWTN is a disciplined orthodox hegemon that suffers no left-leaning voices. It is the media of Groupthink. Their own Pope is a bit more Christlike than the preferred Church Militant tolerates, Francis is not willing to weaponize the faith, to reinvigorate a neverending Crusade on Islam.
If you are not with them, you are against them. In the parlance of white supremacists, you are the antifa — a word used without attribution — an amorphous bevy of leftists who give aid and comfort to Satan. Their demons are BLM, looters, Socialists, Anti-Life participants in the culture of death, ddictators of relativism, Fidel Cuomo or Che de Blasio.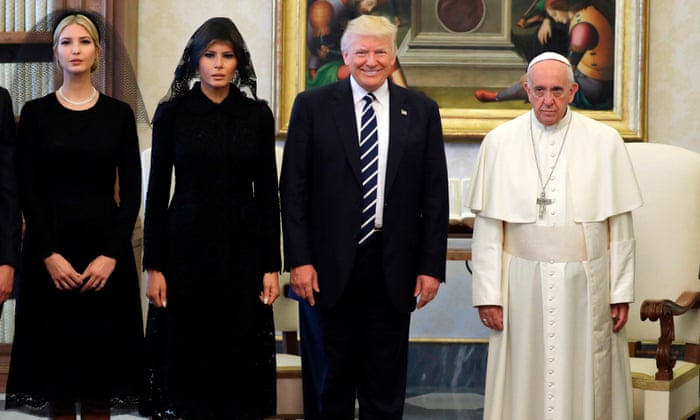 The lifeblood of EWTN orthodoxy thrives upon the deathblood of those who stand in the way of exceptional manifest destiny. Communism is a US hobgoblin. It exists as THE existential threat in the minds of a body politic that fancies itself nonpartisan while promoting jealous right wing political stances.
Presumably, 1960s radical youth gnawed away at Mother Church, but they are now aging Boomers who are responsible for decimating the numbers of faithful and patriotic congregants who are — by dint of birth and privilege — white and right. Why are there so few black congregants (3%) among Roman Catholic churches? Why are so few blacks white supremacists?
Antifa is a label branded onto those who lean left of alt-right. The word antifa is always used without attribution, a hobgoblin that, though a straw-man construct, gets accepted as an unquestioned evil lurking in the midst of an otherwise polite God-fearing society — an existential threat to law and order.
There is a profound difference between the maintenance of law and order and justice under the rule of law. Defending a constitution becomes a sign of weakness, defending those citizens most marginalized in a society is an existential threat to law and order, separation of church and state and recognition of a "natural law" that must expeditiously drive jurisprudence. Religious liberty: code words for a systemic white-supremacist presumption that equates Constitutional law with a God-ordained a-priori natural law.
Fascism infects society in the way of a virus: it jumps from one host to another and jumps back again, gathering strength as it infects new hosts, honing new weapons to inculcate more warm bodies. It communicates via propaganda. The word propaganda originated with the Society for the Propagation of the Faith, an instrument for inculcation of "pagans" who require conversion. It is a mission statement.
A failed putsch against Congressional "antifa" occurred on January 6, 2021 at the Capitol Building, but fascists never fade away — they learn from their missteps and draw up tighter strategies to battle another day. America First is a durable institution. It was a guiding light to the Third Reich, a viral leap. The recent putsch brought some daylight to distinct characters who demonstrate how the virus of fascism jumps to and fro among hosts.
Genuine journalism demands that you fashion an ability for listening to abhorrent voices that disturb the spirit, but integrity can not be obtained by isolating yourself from opposing views. I have been listening to their programming for decades, I know where they stand and what they seek. The time has come for me to share the disturbing voices I find there. Please stay tuned for more.
Thanks for reading.