By the mid 70s, I had harbored a belief that frenetic societal norms were approaching a tipping point. Unfortunately, I did not turn that gnawing Angst into a Greta Thunberg moment. Since that time, generational thieves continue to place the young closest to the brink. The wealthiest of the most privileged draw up CYA plans, such as keeping a pilot on call and insuring that the bunkers stay well stocked and well armed.
Solastalgia: a form of mental or existential distress caused by environmental change.
An item from today's (28 May 2019) New York Times:
In the next few months, the White House will complete the rollback of the most significant federal effort to curb greenhouse-gas emissions, initiated during the Obama administration. It will expand its efforts to impose Mr. Trump's hard-line views on other nations, building on his retreat from the Paris accord and his recent refusal to sign a communiqué to protect the rapidly melting Arctic region unless it was stripped of any references to climate change.


Trump Administration Hardens Its Attack on Climate Science
Everyday ecologies slip away every day and every where. My particular "where" is in a fly-over State, the point where Ohio and Kentucky meet Indiana.
What I saw a generation ago, that I do not (or very seldom) see now:
fire flies,
grubs,
moles,
mole hills,
ants crawling up a tree,
skunks,
inch worms,
bag worms,
bees,
native flora,
native-blossoming trees,
diverse wild birds,
earthworms in puddles,
butterflies,
moths,
groundhog colonies,
snakes,
water bugs,
locusts,
praying mantises
Cicadas flew by the billions here in 2004. Will they hatch in 2021?
Plastic molecules form islands in every ocean, plastics permeate lungs and digestive tracts, they extend to the peak of Everest (see photo below) and drop into the Marianna Trench. Sea life ingests those products manufactured using fossil fuels, transported with fossil fuels. Furious resource-extraction teams purchase ice-breaking ships to the Arctic for rare minerals needed in throwaway electronics.
An urgent suggestion: stop eating fish — and all other sentient things. Industrial nets extending 75 miles behind enormous tankers cull sea life efficiently enough to shorten the intervals between individual eco-extinctions.
Did you know that Greta Thunberg is vegan? She confronts eco-criminals with action plans that address the root of the problem. It's not Climate Change, it's not Climate Crisis, it's nothing less than a Climate Emergency.
Go Vegan like there's no tomorrow.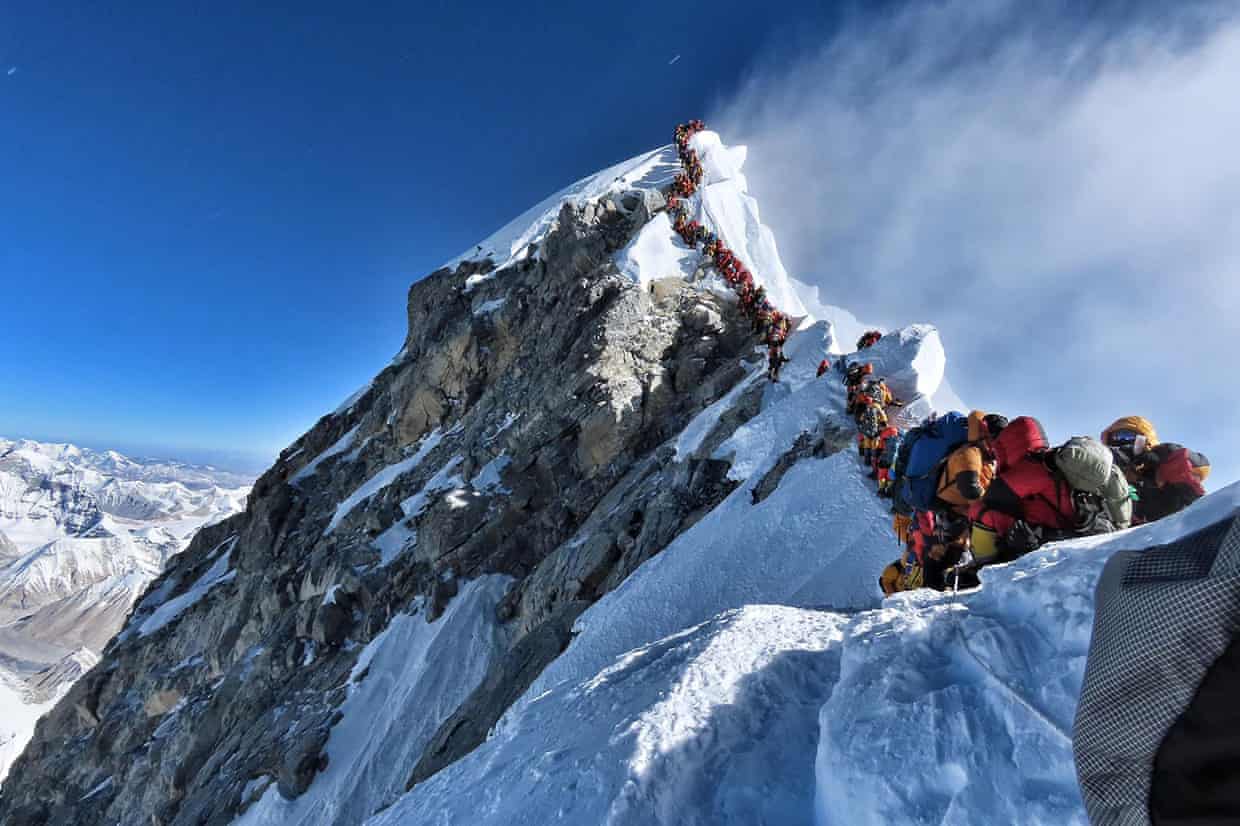 Bad ideas:
Accumulating crap,
wasting lives by consuming them,
trashing lives for folly, fashion, fad, or geopolitical advantage,
frenzied shopping experiences,
joining traffic jams on the highways if avoidable,
frenetic frequent flying,
idling your ass in a drive-thru for the In and Out of it all,
ingesting the toxins that dwell in fast food,
tossing single-use plastic utensils and drinking straws,
salt, pepper, ketchup, mustard, secret sauce, soy, sugar… packets into an environment already fulsomely (my favorite word) thick with them.
Thanks for reading.