Who become the subservient insovereign dregs of society?
This is an extension to my recent post Don't Tread on These: a look at the assumptions observed by strong law and order. Its advocates seek to exercise civic "sovereignty" in order to achieve the spoils of graft and impropiety with all the self-righteousness and self-whiteousness that devote inalienable rights without responsibiity; however, they never balk at denying inalienable rights to any other group that is representative of American society.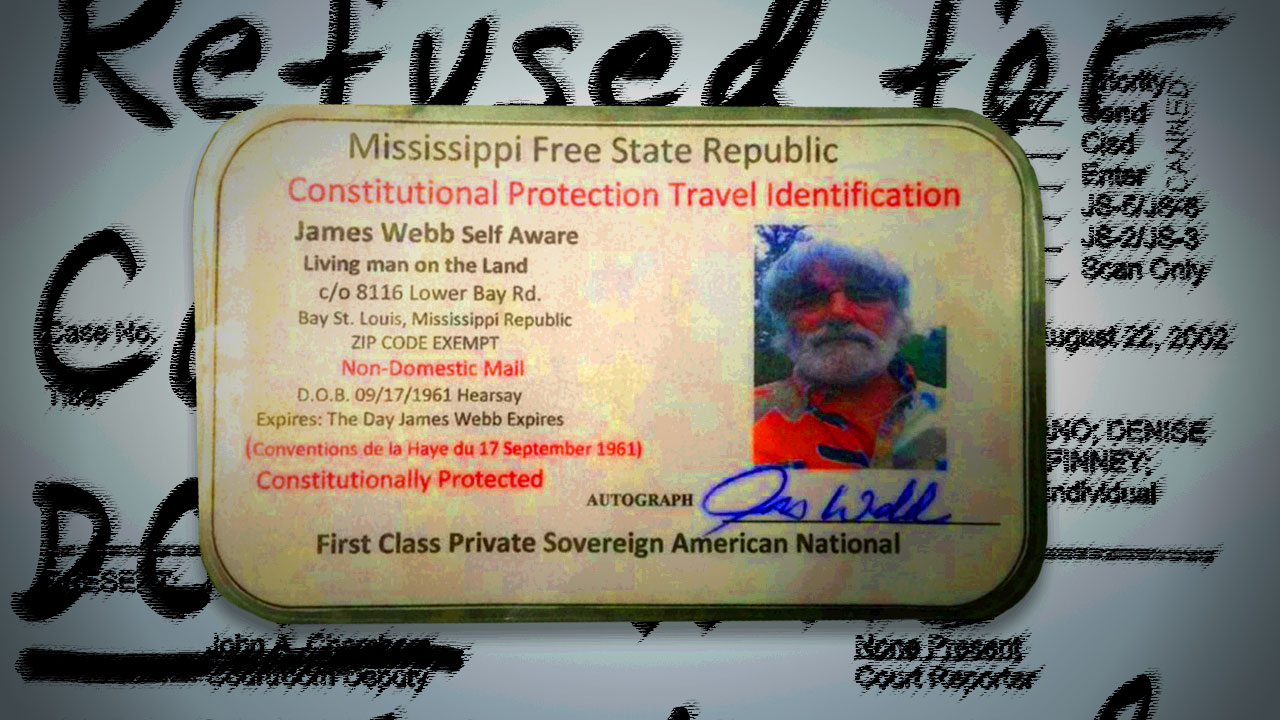 What can I get away with? Does the system of governance reward personal liberty at the expense of unrestrained greed. If you want something enough, you should claim it as any greedy and slovenly sovereign would. To the arrogant go the spoils and the promotions.
Recently, a guy who hankered to become a police officer cobbled together some assault rifles, identity cards, and cheap labor. The hankerer is a certain Jeremy DeWitte. He enjoyed the trappings and the respect that a cop may sometimes garner, so he took to showing up at funeral processions riding a motorcyle and screaming obsenities at the disobedient with a loud and foul mouth. Jeremy crafted his own version of a twisted American dream. Unfortunately, it collapsed into ashes within a few short weeks. The Trump Administration allowed us to witness a society without scruples, a blood thirst that still knows no barriers. Anti-vaccination fervor continues to provide a sense of sovereignity to the least qualified and the most destructive. I remain convinced that Trump would have won reelection had a pandemic not ruled otherwise.
The American Empire has not won a single conflict in my lifetime. Every single attempt has cost more lives and funds than the ones that preceded it, yet the guardians of collective amnesia continue to stumble into every war with a pride that defines exceptional values as boundless for the sovereign American and openly hostile to the people they despise. American history is written large and arrogantly to apologize for each slaughter of the innocents, the extraction of geopolitically valuable resources, and the installation of puppets to administer power swaps. As its citizens, we own all the degradation, torture and death caused by imperious ambition — planetwide.
The system is systemically gamed at every level, the white-supremacism that drives ever greater inequality does not yield to any of those tightly defined levels. The body politic recognizes no fairness doctrine. A society steeped in racism never admits that the cancer of supremacism even exists. Black Lives Matters gets identified as a hate group, all conclusive studies that point to systemic racism are dismissed as unAmerican activity. Utter furor followed each utterance of any combination of three curious words in any order:
Critical Race Theory.
For every lynching that takes place at any geography, at any moment in history, is automatically labelled as anti-liberty, anti-American, anti-God, anti-Guts, anti-Guns.
The ethnicity of the present Justices meeting as a US Supreme Court is wildly at odds with the will of the governed. Five of Nine are Catholic (a word that has nothing to do with universality), it now leans sufficiently rightwing to make its rulings even more aberrant. They represent an essentially single-issue faith that does nothing to address the country's diversity amid enormous income inequality. It is an engine for maintaining the status quo, for directing reactionary political thought into rigidly doctrinal hegemony.
Thanks for reading.